Hi
I own up to the fact that I didn't want to write an 'about' page; I think the story that I write from the book of my life is more or less irrelevant to the point of this website. Nevertheless…..culturally we're interested in the back story of a person….so here goes. I'll keep it short.
Born in 1964 I'm now in my late 50s – though I still feel as though I'm in my 30s. I'm gay and in a long-term relationship with my partner, Andrew. I live in London, I keep fit and healthy and cherish nothing more than time spent with my partner and witnessing nature.
I've had a very varied career from the Armed forces in the early 80s to working as a computer programmer within a software house during the mid-80s and setting up my own company in 1990 to work as a freelance computer programmer. My life took a massive turn in 1995 when I walked away from my programming career to set up my own commercial gym in central London, which I managed, alongside my business partner, for over 20 years.
Overlapping this, since 2002, I also trained and worked as a Hypnotherapist and NLP practitioner, and then, ten years later, in 2012, my life took a left turn as I stumbled across transformative life coaching.
There's more information related to the coaching that I do on the "what's it all about"  webpage.
In 2012 & 2013, I studied with one of the world's top life coaches, Michael Neill. Then, in 2014 and again in 2016, Michael invited me to be a part of the Faculty for his Coaching academy in LA—a proud moment indeed. In essence, I spent my time in the Faculty mentoring Michael's students, reviewing their progress, and hosting small group webinars.
I closed my gym in 2015 and now work full-time as a Life-Coach, working either from home, meeting in beautiful locations throughout London or online.
I'm happy working one-on-one, teaching groups or hosting talks within businesses to show how an 'understanding' of the work that I do can transform a workforce – and hence the business.
And that's it.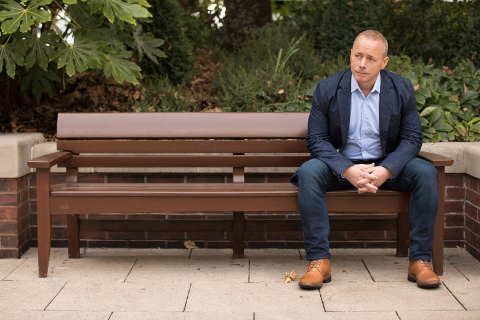 "The only trick in life is to be grateful for your highs and graceful with your lows."
George Pransky http://www.3pgc.org
"When our thoughts look real, we live in a world of suffering. When they look subjective, we live in a world of choice. When they look arbitrary, we live in a world of possibility. And when we see them as illusory, we wake up inside a world of dreams."
Michael Neill http://www.michaelneill.org